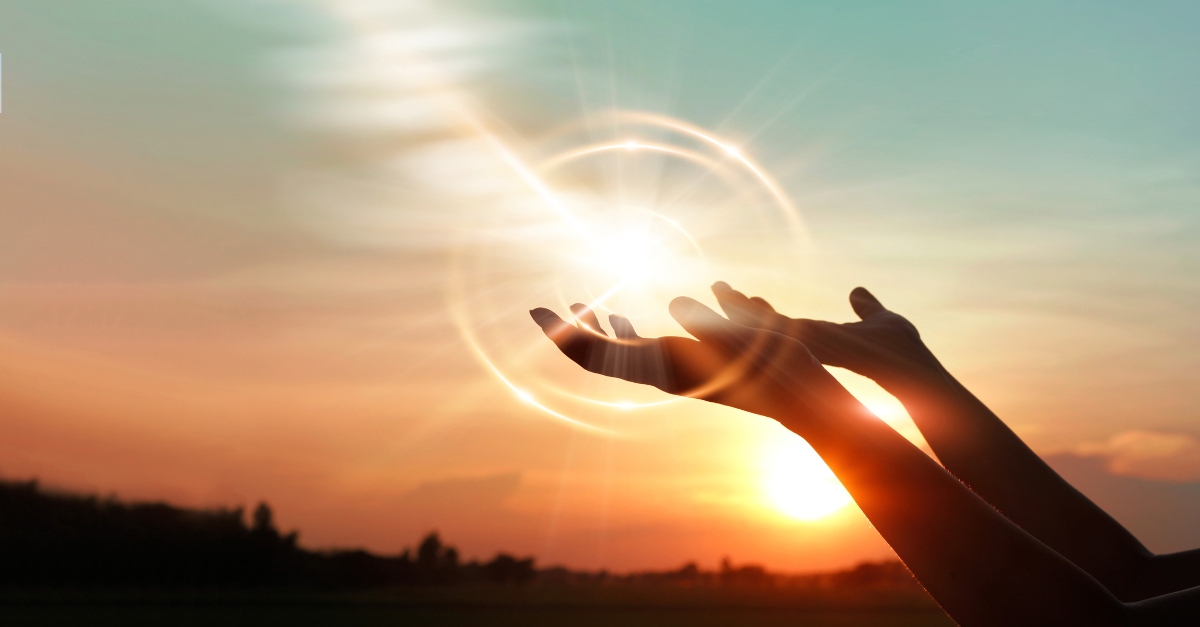 "One who is righteous has many adversities,
but the Lord rescues him from them all." (Psalm 34:19)
Not one, not some, but many are the afflictions of someone God views as righteous. Scripture promises us that living as a faithful Christian does not guarantee a life free of problems. In fact, to live as a true believer in Christ is shown to expect just the opposite. Much like Jesus faced suffering, temptation, and persecution from the world, we too are destined to encounter our own problems. Jesus was perfect, faultless, and still he suffered.
As we face the seasons of life that bring sorrow, it's vital to remember that these difficult moments won't last. We hold on to this knowledge by holding on to the right perspective.
Having the right perspective of life means the difference between living with faith-fueled hope, or despair.
Paul makes mention of this in his letter to the Church of Corinthians.
"We are afflicted in every way but not crushed; we are perplexed but not in despair; we are persecuted but not abandoned; we are struck down but not destroyed." (2 Corinthians 4:8-9)
Trouble in life can easily lead to feelings of despair or abandonment. But these feelings don't determine what is true.
Paul provides a powerful perspective for believers to hold on to in times of trouble. If we forget to turn our eyes away from our own suffering and look to Jesus, we lose sight of all the good God promises us.
The good news is, we can use God's word to uplift others and ourselves in order to maintain a hope-filled and redemptive outlook on life.
Why You Need to Be Uplifted
"Pleasant words are a honeycomb:/ sweet to the taste and health to the body." (Proverbs 16:24)
When we speak positively to ourselves, we reap benefits. Negative thoughts and self-talk will have the opposite effects in our minds and bodies and even relationships.
Scientifically too, we can see there are benefits to holding a positive mindset over a negative mindset. These benefits include a longer life span and less stress.
We cannot control every event of our lives, which means that we will encounter positive and negative situations. What we can control is how we respond. As we read from Paul, we do not have to succumb to our situations. Instead, we can allow God's word to uplift us.
Moreover, God gives us clear reason to remain uplifted no matter what we face.
"'For I know the plans I have for you,' declares the Lord, 'plans to prosper you and not to harm you, plans to give you hope and a future.'" (Jeremiah 29:11)
God may allow bad things to happen, but His plans for us are always good. This can give us certainty that everything will work out eventually.
Scripture supplies us with an abundance of reasons to remain uplifted. If you are still feeling uncertain about life, and want to encourage yourself (or someone else), here are 20 Bible verses for uplifting. As you read, ask yourself if God is trustworthy.
If so, then believe Him. Believe His word.
Photo Credit: © Getty Images/Suwaree Tangbovornpichet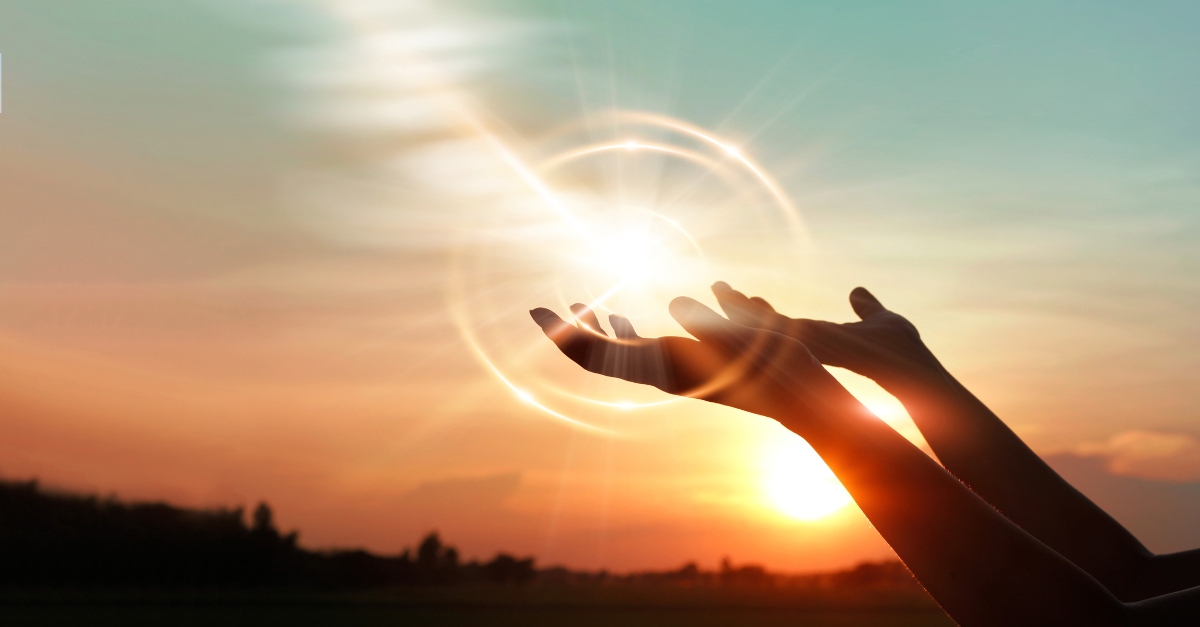 20 Bible Verses for Uplifting
1. "One who is righteous has many adversities,
but the Lord rescues him from them all." (Psalm 34:19)
When our seasons of suffering seem to go on for long periods of time, we can forget or stop believing God will deliver us. This verse from the Bible gives us a promise that God will support us.
There is no indication of when God will help, but we can rest assured that He will.
2. "For I know the plans I have for you"—this is the Lord's declaration—"plans for your well-being, not for disaster, to give you a future and a hope." (Jeremiah 29:11)
God allows bad things to occur, but this does not mean that God wants bad things to happen. In fact, this verse from the Book of Jeremiah indicates that God's plans for us are always to our benefit.
Thankfully too, God's good plans include using the bad things that happen to us for our benefit.
3. "So God created man in his own image; he created him in the image of God; he created them male and female." (Genesis 1:27)
There are a number of passages that draw a comparison between God's creations: humans and animals. We are His only creation that bears His image. This truth reflects a level of intimacy and love that God has for us, that He does not share for anything else.
4. "I am able to do all things through him who strengthens me." (Philippians 4:13)
Relying on our own strength to navigate life will help us to achieve some things, but when we rely on God those previous limitations become nonexistent.
5. "Aren't two sparrows sold for a penny? Yet not one of them falls to the ground without your Father's consent. But even the hairs of your head have all been counted. So don't be afraid; you are worth more than many sparrows." (Matthew 10:29-31)
God is aware of all circumstances we face in life, the good and the bad. If God is so caring about the birds that not one of them dies without God's permission, then God too has the same degree of control over our lives.
He has counted the hairs of our heads, a detail many people likely don't even know about themselves or those closest to them.
6. "And my God will supply all your needs according to his riches in glory in Christ Jesus." (Philippians 4:19)
When we abide in God, He is able and willing to supply our needs in life. This can uplift the spirit because we can conclude without a doubt, that we won't have to live life without our needs being met.
7. "When I observe your heavens,
the work of your fingers,
the moon and the stars,

which you set in place,
what is a human being that you remember him,
a son of man that you look after him?"
With the sheer amount of detail given to nature, space, all aspects of life, God still pays special attention to humanity. He cares about us on a level that is unexplainable.
8. "The Lord is my shepherd;
I have what I need.
He lets me lie down in green pastures;
he leads me beside quiet waters.

He renews my life;
he leads me along the right paths
for his name's sake.

Even when I go through the darkest valley,
I fear no danger,
for you are with me;
your rod and your staff—they comfort me."
God provides for our needs and guides us throughout every step of life. He is present when life is well and when life feels awful.
9. "Consider the birds of the sky: They don't sow or reap or gather into barns, yet your heavenly Father feeds them. Aren't you worth more than they?" (Matthew 6:26)
God does not have to provide for the animals who do not worship Him as people do. Still, He shows love toward all His creations. And He shows even more love to us.
10. "Trust in the Lord with all your heart,
and do not rely on your own understanding;
in all your ways know him,
and he will make your paths straight."
We may want to control every aspect of our lives, but our ability to think is subpar to the omniscience of God. Instead of thinking we need to have all the answers, we can pray to God, feeling encouraged because He has the answers and will share those answers in His own way and His own timing.
11. "Jesus Christ is the same yesterday, today, and forever." (Hebrews 13:8)
Over the course of our lives, people and relationships will come and go. There will likely be moments we expected people to be present when instead they became absent. God does not treat us this way. Not only is He always present, but His desire and ability to love never changes, as shown through Jesus.
12. "Cast your burden on the Lord,
and he will sustain you;
he will never allow the righteous to be shaken."
We do not have to crumble under our misfortunes. By casting our worries on God, we will in turn feel encouraged, knowing He is backing us.
13. "When I am filled with cares,
your comfort brings me joy."
Choosing to rely on God can erase the stresses of life, which sometimes feel like a burden too heavy to carry.
14. "For God has not given us a spirit of fear, but one of power, love, and sound judgment." (2 Timothy 1:7)
If not in a life or death scenario, the emotion of fear is not a God-given feeling. God's guidance does not cause us to panic, but instead gives us reliable peace.
15. "You will keep the mind that is dependent on you in perfect peace, for it is trusting in you." (Isaiah 26:3)
Trusting in God helps us avoid worrying about the things in life we cannot control.
16. "I will say concerning the Lord, who is my refuge and my fortress, my God in whom I trust:" (Psalm 91:2)
God is compared to a refuge and fortress because of the protection and healing He offers us when sought.
17. "We love because he first loved us." (1 John 4:19)
Our understanding and ability to love began with God's love for us. Whatever we think we comprehend about the idea of love is inadequate in comparison to God's love.
18. "You planned evil against me; God planned it for good to bring about the present result—the survival of many people." (Genesis 50:20)
Since the time of the Bible, God has used bad circumstances to help mold His followers into better people.
19. "Call to me and I will answer you and tell you great and incomprehensible things you do not know." (Jeremiah 33:3)
God's wisdom is superior to our own. That being said, God is willing to help us grow in our wisdom as a means to better live out His teachings. This is more encouragement to know that even when we do not have the answer, God does.
20. "Trust in the Lord forever, because in the Lord, the Lord himself, is an everlasting rock!" (Isaiah 26:4)
God is trustworthy because He does not change. He remains the same throughout time, letting us know that He is a reliable source unlike any other.
How to Live Life Uplifted
We can remain uplifted by the Word no matter what questions we wrestle with, because we have a God who wants to hear from us. The Bible readily gives us answers to many questions, and with everything else we can approach God through prayer.
Living life uplifted does not mean we will not struggle. We will.
The wait we experience while suffering can even tempt us to give up hope. However, having doubts is normal and does not need to be the end of our faith.
Pastor Tim says,
"A faith without some doubts is like a human body without any antibodies in it. People who blithely go through life too busy or indifferent to ask hard questions about why they believe as they do will find themselves defenseless against either the experience of tragedy or the probing questions of a smart skeptic. A person's faith can collapse almost overnight if she has failed over the years to listen patiently to her own doubts, which should only be discarded after long reflection."
At times doubt may arise within our faith, but experiencing doubt as a believer is expected and acceptable.
The more we can remind ourselves of God's truth, the better equipped we will be to help others and ourselves in that hour of need, whenever that hour shall come.
We will know with certainty that God will deliver us in time, in His own way. We can trust Him. For that reason we can remain uplifted.
Photo Credit: © Getty Images
---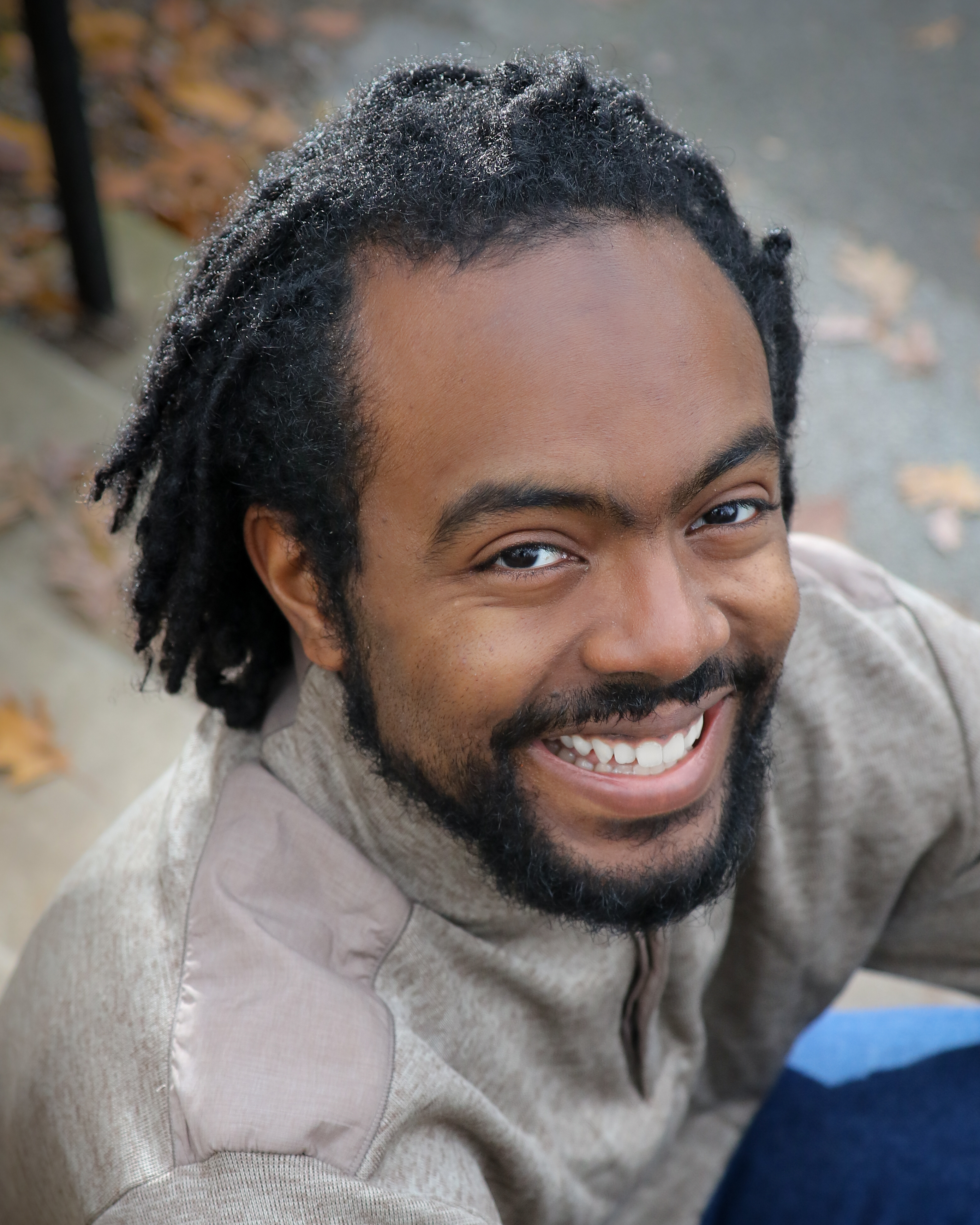 Aaron Brown is a freelance writer, dance teacher, and visual artist. He currently contributes articles to GodUpdates, GodTube, iBelieve, and Crosswalk. Aaron also supports clients through the freelance platform Upwork.